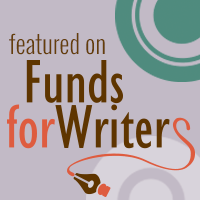 ARTICLES ON WRITING AND BOOKS
Promote Your How-To Books With Makerspaces, SCBWI Bulletin, pending publication
9 Steps to Getting Your Books on Library Shelves, SCBWI Bulletin, pending publication
Track Your Time and Boost Your Bottom Line, Funds for Writers, August 2018
Dare to Be Bold, Funds for Writers, December 2017
Translate Your Own Stories – Perks for the Multilingual Writer, Funds for Writers, May 2017
Mini-Goals for Huge Results, Writing for Children's Magazines, May 2017
The Power of Writing Diaries, Funds for Writers, August 2016
Finding a Home for Your Much-Loved-But-Much-Rejected Manuscripts, Writing for Children's Magazines, May 2016
Mini-Goals Huge Results, Children's Writer, November 2013
Know Your Own Worth, Children's Writer eNews, August 2011
Take Inspiration from Kids' Drawings, Children's Writer, December 2008
Selling Versus Bragging, Children's Writer, July 2008
Finding a Home for Your Much-Loved-But-Much-Rejected Manuscripts, Children's Writer eNews, July 2008
Are You a Lucky Writer?, Children's Writer eNews, October 2007
What Booksellers Know That You Should Know, Children's Writer, Oct. 2007
How to Find English Books for Your Child, Drummondville Elementary School Newsletter, February 2007
School Visits: A Bookseller's Perspective, Children's Writer, January 2005
PERSONAL ESSAYS
Between a Book and a Hard Place, Our Times, Summer 2108
Playing With the Devil, The Townships Sun, April/May 2018
The Librarian Who Wouldn't Quit, Canadian Running, March/April 2018
The Great Observer, Bazoof, Fall 2016
Adventure Seeker, The Townships Sun, January/February 2016
Who Needs Words?, Zamoof!, September 2014
Adventure Seeker, Zamoof!, September 2011
ANTHOLOGIES
Winning On and Off the Court, Chicken Soup for the Soul: The Empowered Woman, May 2018
Decadent Chocolate Zucchini Cake, Passionate Cooks /All Romance eBooks, October 2012
NOVELS
The Colour of Love, Musa Publishing, January to February 2015
Twice Ruined, Musa Publishing, October 2011 to February 2015
SHORT STORIES FOR CHILDREN
The Birthday Surprise, Animal Tales, pending publication
An Itchy Vacation, Bazoof!, pending publication
A Night to Remember, Bazoof!, pending publication
Heat Waves and Cool Treats, Girls' World, July 2018
The Mystery of the Missing Schoolwork, Animal Tales, December 2017
Lessons Learned When We Were You (3 short stories), Bazoof!, Winter 2017
The Mysterious Parcel, Zamoof!, September 2009
Second Chance, On the Line, January 2005
Spinach and Broccoli Pie Surprise, www.vegetarianbaby.com, August 2003
GAMES, RECIPES, ACTIVITIES FOR CHILDREN
What Type of Eater Are You?, Spider, pending publication
Do You Have the Right Equipment?, Boys' Quest, October 2011
Emergency Energy Bars, Boys' Quest, October 2011
Made You Smile!, Fun For Kidz, July 2011
Pet Horoscopes – Fish, Zamoof!, May 2010
The Anybody-Can-Make-It Cake, Hopscotch, February/March 2004
The Exciting World of Bread, Brio, August 2002
PUBLISHED IN FRENCH
Children's Book Reviews:
Journal L'Essentiel, August 2008
Journal L'Essentiel, July 2008
Journal Détour, February 2005
OTHER
Proofread the English text of a trilingual visual dictionary aimed at children 6-8 years old for Éditions Auzou, June 2018.
Founder of ThePartTimeWriter.com, a website that helps part-time writers make the most of their writing time, June 2016 to the present.
Interviewed as a children's literature expert for the French magazine Yoopa, "Avant le dodo… Raconte-moi une histoire!", page 46, October 2012.